The rise of coronavirus variants across the United States highlights the continued importance of maintaining a clean, healthy working environment. Everyday janitorial staff, as great as it can be, does not have the resources or time to thoroughly clean and disinfect up to today's commercial sanitary standards. This is where Imperial Cleaning can fill the void for your business. Our commercial cleaners perform a plethora of services your janitors or building management company don't typically provide. Please take a look at the elite, professional services Imperial Cleaning has to offer your organization.
Electrostatic Disinfection
Electrostatic Spray is a modern and effective avenue to disinfect your facility space thoroughly. Imperial Cleaning's advanced sprayer can cover all the surfaces in your office, medical facility, educational or governmental institution, gym, spa, or commercial space. Its "wrapping effect" allows a disinfecting solution to hit all areas of an object, completely eradicating 99.9 percent of pathogens. This cost-effective approach improves indoor air quality, stops the spread of infection, and is longer-lasting than traditional disinfectants.
Antimicrobial Application
Perfectly paired with electrostatic disinfection is PRO-Techs antimicrobial application. This revolutionary product actively protects any surface it attaches onto for up to 90 days, killing 99.9 percent of all pathogens. Pro-Techs antimicrobial is effective, long-lasting, non-leeching, and non-toxic. Coupled with our e-spray, the two create the Imperial Shield.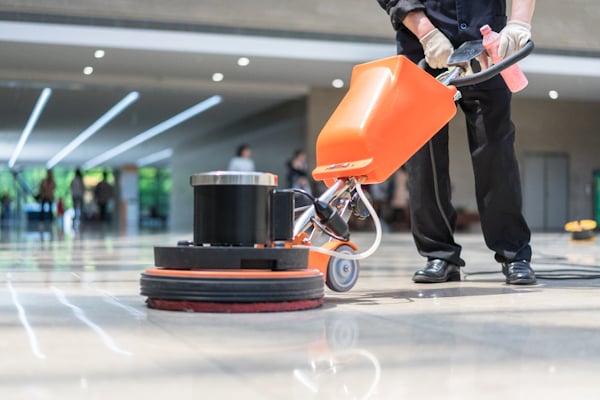 Carpet and Floor Cleaning
During the workweek, the floors of commercial buildings can take a lot of punishment, leaving behind dirty, dull surfaces. Commercial cleaners can help to beautify and protect flooring from the dangers of premature aging or even permanent damage. Imperial Cleaning uses state-of-the-art cleaning equipment to remove dirt, dust, and other types of particles that tend to damage commercial surfaces.
Our floor services include:
Scrubbing

Waxing

Buffing

Tile and Grout Cleaning

Stripping and Sealing

Marble Floor Care

Floor Repair

Carpet Cleaning
Deep Cleaning
When the COVID-19 pandemic struck, deep cleaning became a common practice. Having your company's premises deep cleaned regularly can promote a sense of cleanliness and create a more welcoming atmosphere. As a plus, commercial cleaners can reduce dirt and grime build-ups, saving your company time and resources. Imperial Cleaning offers daily/nightly, weekly, monthly, and 24/7 emergency cleaning for businesses nationwide.
Air Duct Cleaning
During the beginning of the COVID-19 pandemic, ventilation and the quality of indoor air became paramount. The importance of good air quality continues today. Having well-maintained ventilation and airflow can lead to higher productivity based on the outflow of carbon dioxide and the inflow of oxygen.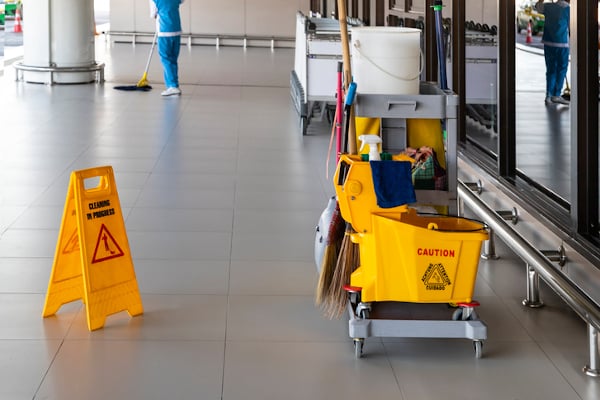 Elite Commercial Cleaners Dedicated to Customer Service
Imperial Cleaning is a recognized national provider of elite customized janitorial services. Imperial provides GBAC industry-certified and trained professionals specializing in elite cleaning and disinfection services for our customers in retail, health care, commercial, education, financial, and government markets. Our standard of excellence is demonstrated by our extraordinary customer retention rate, which is five times the industry average. Twenty-seven years of reliability, honesty, and customer satisfaction are the foundations of our business.