Training is not just a buzzword at Imperial Cleaning. We make our employee training program a priority to improve the effectiveness and quality of every one of our cleaning crews. You will always receive ISSA-certified and insured employees when you hire our services. (ISSA is the Top education and training certification for the cleaning industry.) Extensive training covering the newest and most effective cleaning techniques is how we accomplish our #1 task: to make your facility or environment clean and healthy.
Phase One: Safety and OSHA Standards
The Imperial Cleaning employee training program prepares our cleaners to provide quality service for both commercial and residential customers.
Our top priority is safety first. All cleaners are trained on OSHA standards and regulations before starting their job assignment. The OSHA training program educates our employees about safety and health hazards and how to safely clean and disinfect homes or facilities. All OSHA courses are taught by our training and development specialist, who is a certified OSHA instructor.
Our cleaning crews receive instruction about a variety of industry topics, including:
Details on the new Color-Coded Cleaning Standards
References to the latest OSHA Regulations for Disinfection and Decontamination
References to the latest OSHA Globally Harmonized System (GHS) of Chemical Safety Data Sheets (SDS)
References to the new EPA Guidelines for disinfectants
References to Green Standards and U.S. GBC's LEED-EB program 6
Phase Two: Elite Cleaning Techniques
Our employee training program consists of extensive cleaning industry instruction. We offer specific training for each type of cleaning unit, rather than a one-size-fits-all program. Our employees receive ISSA Custodial Advanced Training. This course teaches the frontline cleaning procedures in the CMI Basic (daily maintenance) and Advanced (project work). Through interactive group activities, our cleaning professionals gain technical skills and understand how to implement ISSA procedures, tailored specifically to each type of job.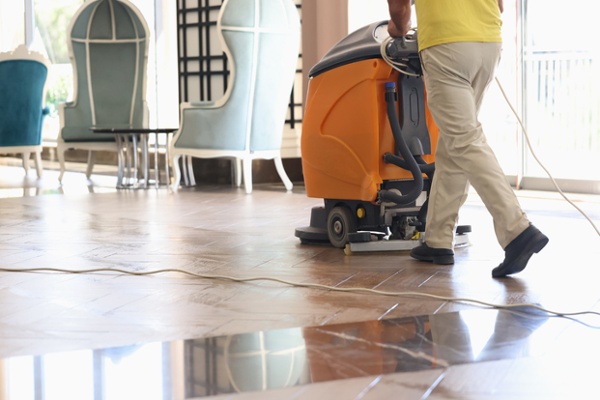 How ISSA Training Makes Our Cleaning Crews Truly Elite
Develops in-depth knowledge of chemical properties, dilutions, and proper applications
Teaches chemical safety, hard floor care, and carpet care, including chemicals, equipment, and procedures
Provides instruction on restroom care and shower room care, including chemicals, equipment, and procedures
Educates staff about disinfection, including blood-borne pathogens and OSHA clean-up protocols
Teaches best practices in above-the-floor cleaning, including glass, stainless, wood, plastic, and more
Understanding best practices ensure that Imperial's custodial staff and operations have a minimal environmental impact.
Phase Three: Modern Professional Development
Our paramount concern is our customer's ultimate satisfaction. We consistently survey our customers for feedback so we can fine-tune the services we provide. Employees are trained in elite customer service, attention to detail, effective communication skills, and precise time management. We utilize "Best Practices" for Customer Service and professional interaction with customers, associates, and visitors. Imperial Cleaning's goal is to make the customer experience as seamless and enjoyable as possible, so we have learned to be excellent listeners.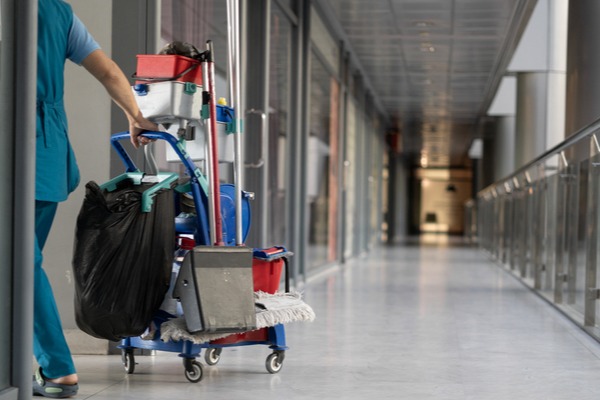 The Imperial Difference at Work in Our Employee Training Programs
Our mission is to provide all members of our team with continuous education and up-to-date training to ensure our cleaners have the skills necessary to provide effective, high-quality services. This dedication to excellence is what sets Imperial Cleaning apart from the rest. To learn more about how our commercial and residential cleaning crews can be of service to you, contact us today.