Keeping your environment healthy is our number one priority. Imperial Cleaning utilizes only the best practices and procedures established by leading industry associations. Our daily health care cleaning and disinfecting services will allow you to focus on what means the most to you: taking care of your patients.
A Trained Team of Industry-Certified Cleaning Technicians
Our Patient-Centered Cleaning Program follows best practices and procedures, as mentioned in the following publications:
International Sanitary Supply Association (ISSA)
Occupational Safety and Health Administration (OSHA)
Centers for Disease Control and Prevention (CDC)
Environmental Protection Agency (EPA)
Our proprietary Imperial Shield Program provides our industry's highest level of protection, combining electrostatic disinfection and antimicrobial application to effectively eliminate 99.9 percent of pathogens and volatile organic compounds (VOCs). In addition, our efficient cleaning protocols administered by industry-certified cleaning technicians provide maximum protection at competitive prices.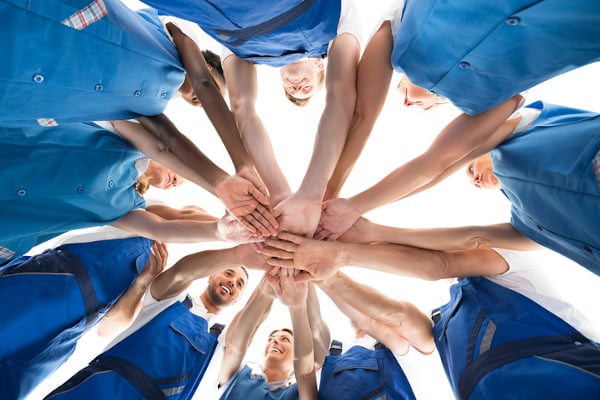 Our Extensive Training Programs Guarantee an Elite Cleaning Experience
Imperial's elite cleaners miss no details. We provide comprehensive, customized training to all employees to ensure that we meet our customers' expectations every time.
All of our cleaners are trained on OSHA standards and regulations before starting their job assignment. This training program educates our employees about safety and health hazards to clean and disinfect medical facilities thoroughly and safely.
All OSHA courses are taught by our certified OSHA training and development specialist. You will always receive ISSA-certified and insured employees when you hire Imperial Cleaning (as ISSA training is the top education and training certification for the cleaning industry).
The Best Training in the Business
We depend on extensive employee training based on the newest and most effective cleaning techniques. Our health care cleaning technicians receive the industry's best training to ensure that they handle each facility's unique requirements.
Our employee training program includes the following safety procedures:
Basic safety
Blood-borne pathogen safety
PPE use and handling
HIPAA regulations
Exposure control plans
HazMat procedures
Proper hand hygiene
Prepare Your Medical Facility for Pandemic Situations
We regularly review CDC guidelines regarding prevention and response to pandemic conditions. Keeping a medical facility clean and disinfected is part of a broader approach to prevent the spread of infectious diseases. To meet your facility's needs and exceed your expectations, we will develop a comprehensive, fully customized cleaning protocol.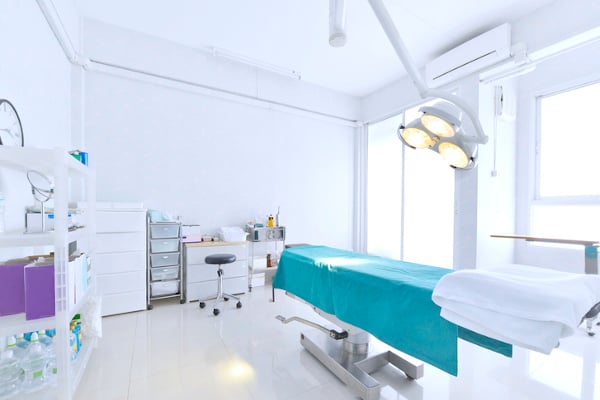 Customized Health Care Cleaning and Disinfecting Solutions
Are you in charge of a medical facility with multiple locations?
We offer a national network of thoroughly vetted subcontractors that deliver consistent results through one central point of contact, all backed by a customized cleaning strategy for each facility.
Dental Offices, Physicians' Offices, and Urgent Care Centers
We will ensure that patient waiting rooms and reception areas are cleaned and disinfected so that employees and patients can enjoy a healthy and safe environment.
Medical Clinics and Dialysis Centers
Our industry-certified technicians have the expertise to clean all medical clinics and dialysis centers from reception to waiting rooms, employee lounges, and bathrooms. The methods and rigorous procedures we use to eliminate pathogens in a highly effective manner significantly reduce the spread of bacteria and viruses.
Assisted Living Facilities
Assisted living facilities must maintain a high level of cleanliness. Our meticulous cleaning and disinfection services ensure a sanitary and healthy environment of resident rooms, common areas, kitchens, dining areas, and more.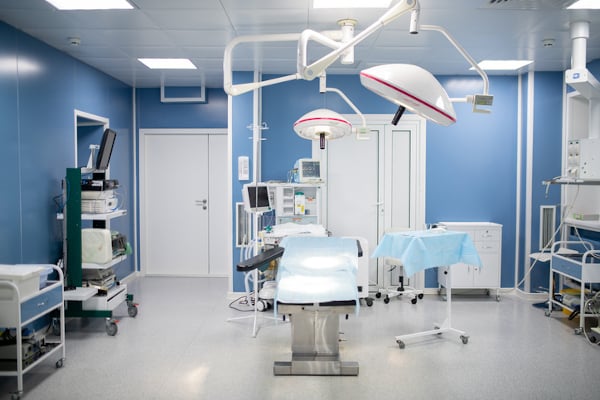 A Clear Choice for Your Health Care or Medical Facility
Imperial Cleaning specializes in commercial cleaning and disinfecting services. Our trustworthy team members have received rigorous training and background checks that make them highly qualified to provide medical and health cleaning services. We can also provide proof of vaccination for our cleaning teams if you face corporate or government mandates requiring all on-site personnel to be fully vaccinated.
Enquire today to request a site walk-through that will provide you with our best guidance on maintaining a clean and healthy facility. There is no charge for our walk-through and recommendations. We are sure you will find that our elite cleaning and customer service will allow you to focus on what matters most to you, your practice, and patient care. Contact us to learn more.