A survey by Harris Interactive of more than 1,000 U.S. adults found that over 99 percent of people believed that poor cleanliness had a negative impact on their perception of a retail space and the experience they had there. Dirty restrooms, unpleasant odors, and overflowing garbage containers were among the top reasons for dissatisfaction. For flagship stores, stand-alone, and retail mall locations, a retailer's ability to present a clean, consistent, safe, and healthy environment plays a major role in defining the brand identity in the consumer's mind.
The Benefits of Imperial Cleaning's Retail Services
Hiring Imperial Cleaning ensures that all your retail locations will be thoroughly sanitized and cleaned. If you are looking for ways to impress your customers, consider these reasons for choosing our professional retail cleaning services:
Elite Cleaning
Imperial Cleaning is a leading professional cleaning company that has the proper retail knowledge, cleaning equipment, and experience to guarantee our clients the results they need. Make sure your cleaning company provides trained professional cleaners who are experts at completing the job thoroughly and effectively.
A Cost-Effective Solution
Spending time cleaning your store (or having your employees clean) can be ineffective, wasting time, money and reducing productivity. Experts agree that retailers would be better off focusing on employee productivity and leaving retail cleaning services to the professionals.
Expert Approach
A professional cleaner will ensure that your facility's cleaning is consistent and uninterrupted, ensuring you get the desired results quickly.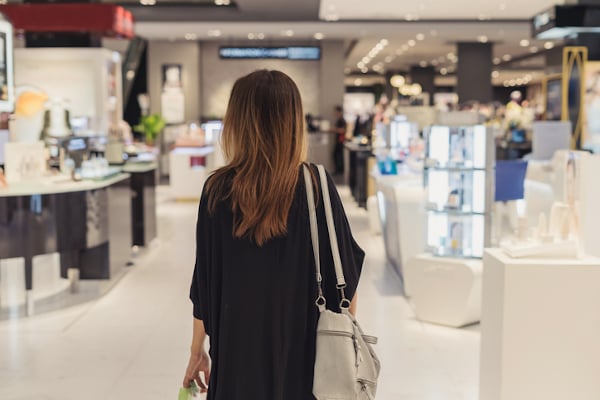 Reliable Track Record
Imperial Cleaning has a reliable track record in high-end retail cleaning and takes pride in the many referrals we receive from satisfied customers. Hiring us can ensure superior and reliable retail cleaning services.
Diversity of Cleaning Services
Make sure your professional cleaner provides specialized cleaning equipment for various specialty services. In addition to disinfecting, high dusting, white-glove commercial cleaning services, and day porters for special events, Imperial can provide support services, such as:
Mitigation of Risk
Imperial Cleaning provides intensive ISSA and OSHA training to its cleaning staff. This ensures that your cleaning staff has been properly trained and industry certified on health and safety measures. In addition to this, you'll get peace of mind knowing that your cleaners are bonded and insured.

Schedule Your Retail Cleaning Consultation Today!
Imperial Cleaning offers elite and professional cleaning services to all our clients and currently serves the world's biggest and best-known luxury retail stores. Call us at 877-WE-CLEAN or request a personal site walk-through with our experts today for more information about our commercial retail services.