With all the professional commercial cleaning services available today, it can be difficult to tell which ones are the genuine article. As you weigh your options, consider whether or not prospective companies meet these standards of excellence.
What to Look for in a Professional Commercial Cleaning Service
Full Credentials
The first thing to look for when choosing a professional commercial cleaning service is credentials. Your business will be in much better hands with a cleaning service that has been officially recognized.
At a minimum, a commercial cleaning service should have these credentials:
Although credentials are often posted on a cleaning service's website, you should also ask what measures a company takes to comply with industry standards and local regulations.
Impeccable Reputation
Since a commercial cleaning company will have access to your office, it's important you choose one that has a solid reputation. You should look at factors, like the number of years in business, the size of the company's operations and client retention rate.
Although it's not a bad idea to read online reviews, you could benefit more from speaking personally with a cleaning company's professional references.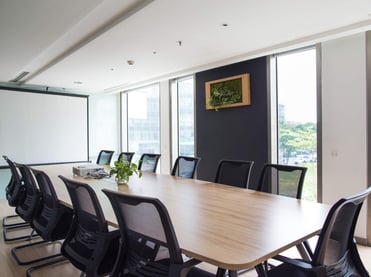 A Wide Range of Services
If you oversee commercial spaces, like a chain of retail stores, you likely have a wide variety of cleaning priorities. From floor care to window washing, you will need a professional commercial cleaning company that does it all.
While many cleaning businesses offer similar core services, you will receive the most benefits from one that customizes its services specifically to your business.
Company Accountability
The best professional commercial cleaning services have quality assurance programs and reporting tools, which help improve communication and customer service.
These tools could include:
Customer portals
Apps
Customer service calls
Detailed reports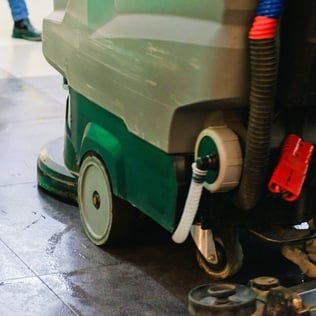 Willingness to Sign a Written Contract
Before you hire commercial cleaning services, you should have the opportunity to review a written contract. A formal agreement will protect both parties if there ever were to be an issue.
A written contract should have:
A description of services
Pricing
The products to be used
A customer satisfaction guarantee
Unfortunately, you will learn that many commercial cleaners will fail to meet these standards. They will make promises they can't fulfill, leaving you holding the mop.
But, Imperial Cleaning Company is different from the others. It has a strong reputation for meeting and exceeding client expectations. From New York to California, retail chains, financial institutions and other commercial enterprises have found that Imperial is the cleaning service of choice.