With the recent spike in coronavirus cases, the spread of germs in office environments has become a serious concern for every business owner. Whether your office space is fully operational right now or not, consider the benefits of these two types of professional virus disinfectant sprayings available from Imperial Cleaning Company.
Types of Virus Disinfectant Sprayings that Safeguard Offices
Electrostatic Spray Disinfecting
Electrostatic spray disinfecting is one of newest our commercial services, which can be used to protect offices against the spread of infection.
Electrostatic technology has the power to fully eradicate the types of germs that tend to accumulate on indoor surfaces. It works by applying a small electric charge to liquid droplets as they pass through a sprayer.
These charged droplets are then attracted to surfaces, providing a uniform disinfecting blanket throughout an office. The wrapping effect of the Electrostatic spray allows the solution to coat even those hard-to-reach and hidden spots, like the underside of a chair.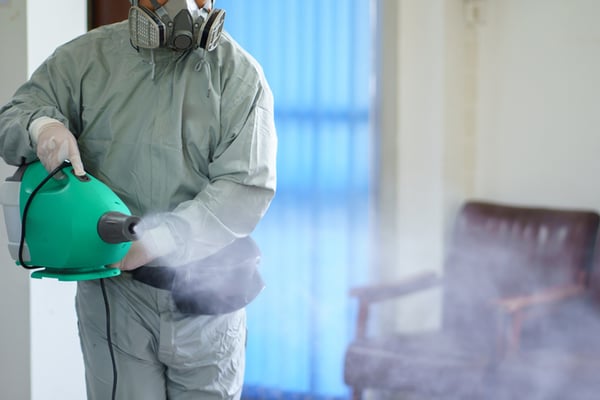 Prolonged Antimicrobial Protection
Tough times require a tough solution.
An antimicrobial spraying delivers the kind of powerful virus disinfectant your office needs right now. It kills viruses and bacteria on contact and provides residual surface protection for up to three months.
The water-based solution forms an invisible antimicrobial coating on surfaces that minimizes the spread of infection in an office. This type of virus disinfectant aggressively adheres to indoor surfaces, creating strong bonds that kill germs immediately and inhibits the growth of new bacteria after the spraying has been completed.
It kills on contact and provides up to three months of residual surface protection. It works by forming an invisible antimicrobial coating that minimizes the spread of infection now and in the weeks and months after the spraying is complete. Unlike other types of virus disinfectants, an antimicrobial spraying kills not only the germs currently in your office but also those that might be brought in during the next three months.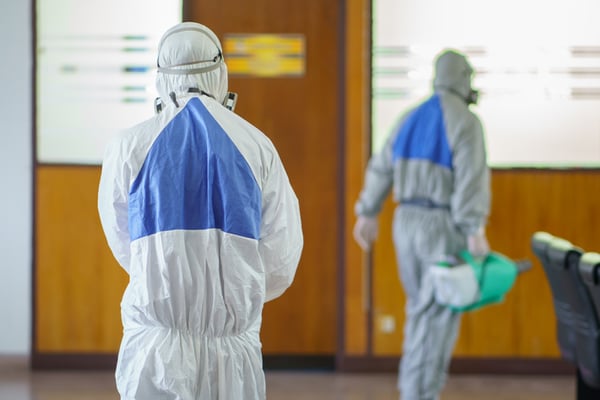 Imperial Cleaning Company Specializes in Commercial Disinfecting
Now in our 25th year of service, Imperial Cleaning Company provides both electrostatic spray disinfecting and prolonged antimicrobial protection to commercial customers in many different industries. As we all confront the coronavirus outbreak, consider the benefits of professional disinfecting services. If you would like to find out more about how we can help your company, contact us for an estimate.