Did you know the average office desk has more than 10 million bacteria sitting on it? Dirty desks and filthy floors are a leading cause of illness and lost productivity in the workplace. To combat this common problem, many offices hire a commercial cleaning company, because it is a solid investment in the health of a business.
How a Commercial Cleaning Company Improves Employee Health
Professional commercial cleaning services reduce the risk of illness, like the common cold or the flu. From steam cleaning carpets to disinfecting surfaces, there are many cleaning methods that have a direct impact on health.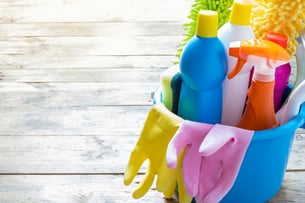 Dust and Pollen Levels Reduced
A deep, detailed cleaning of an office building will prevent dust and pollen from building up on surfaces, including:
Desks
Windowsills
Blinds
Chairs
With fewer germs in the air, employees are less likely to suffer from asthma attacks, stuffy noses and other health issues.
An experienced commercial cleaning company will also be able to eradicate stubborn issues, like indoor mold, which can be extremely bad for workers' general health. With improved air quality, everyone who enters the building will breathe easier.
Improved Indoor Air Quality
Proper air filtration is another important part of creating a healthy office atmosphere. The EPA has identified indoor air quality as an important environmental health problem. Without commercial cleaning, employees may be forced to breathe in noxious toxins and chemicals.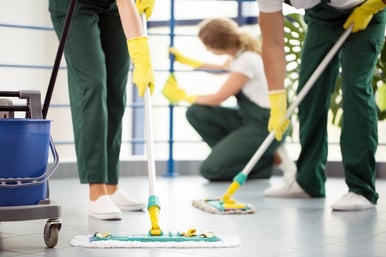 Clean Flooring Reduces Bacteria in the Air
A professional cleaner provides services building owners likely never have the time for, like carpet cleaning and floor scrubbing. These tasks not only improve the appearance of an office, they fight the spread of mold spores and bacteria.
Properly Dispose of Waste and Recyclables
Not regularly disposing of trash and recyclables is a big mistake many office building owners make. It piles up, posing a threat to employee health and the work environment as a whole. One alternative is to hire a commercial cleaning company that will remove waste and recyclables on a schedule.
We are available day or night, 365/24/7, to provide commercial cleaning services, carpet cleaning, hard surface floor care, upholstery cleaning, window cleaning, and flood cleanups just mention a few of our many cleaning services.