There is nothing worse than when your allergies or asthma flares up. These episodes can suddenly disrupt your whole life. In many instances, it is the cleanliness of your home that is to blame. Whether you know it or not, your house could be inundated with invisible allergens, which may be easily removed with one call to a professional healthy home cleaning service.
What is an Allergen?
Allergens are particles, like dust or mildew, which trigger an allergic reaction, such as sneezing, itchy or watery eyes and runny or stuffy nose in some people.
5 Types of Allergens
Dust mites
Pollen
Mold and mildew
Animal Dander
Cockroaches
These particles tend to accumulate in homes that are not cleaned regularly. Although it's impossible to completely eradicate allergens, there are actions a professional cleaning crew can take to reduce the likelihood of allergic reactions.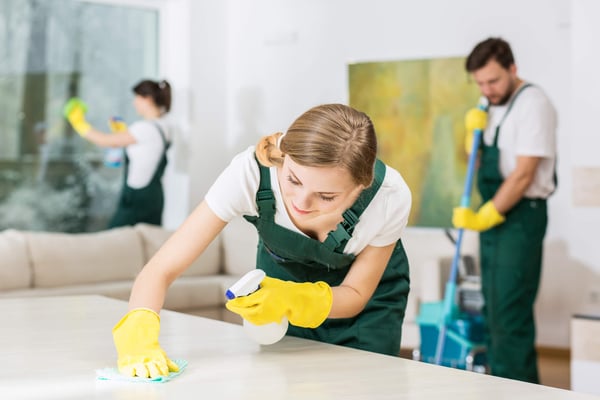 3 Ways Healthy Home Cleaning Services Removes Allergens
1) Hard Surfaces
Dust is one of the biggest contributors to allergy and asthma flare ups. It tends to accumulate just about everywhere … and especially in all those hard-to-reach places.
If you have allergies or asthma, your hard surfaces may need more than a once-over. A professional residential cleaning company will use microfiber cloths to create a healthier living environment. Instead of just pushing the dust from one spot to another, the cloths remove the particles from the air.
In order to keep allergens at bay, it's also important to have hard surface floors mopped on a weekly basis. Otherwise, mold and mildew can quickly accumulate on them.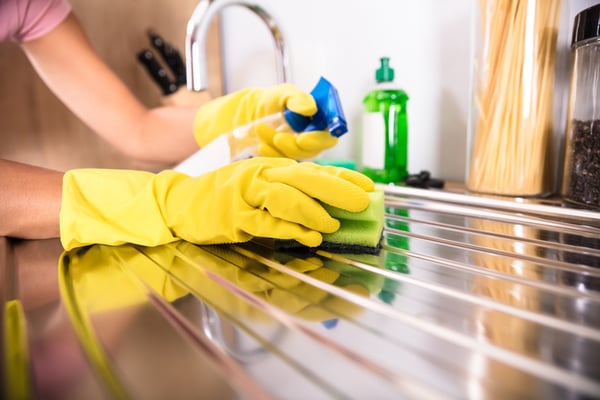 2) Carpets and Upholstery
Carpets can also be a haven for particles, like dust mites, that can trigger allergic reactions. Although your carpet might look clean, it could still be full of allergens.
A professional home cleaning company uses top-of-line equipment, like HEPA vacuums that have filters to reduce allergens in your carpets.
Your upholstery is another common place where microscopic particles, like animal dander, can build up. In order to keep your family healthy, these surfaces should receive the same care and attention as the rest of your house.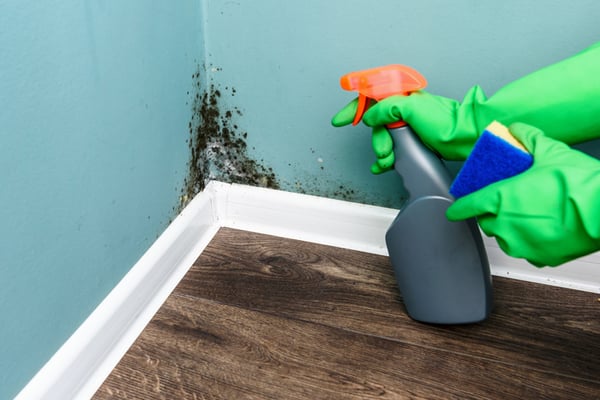 3) Air Quality
If you have symptoms of allergies or asthma, your home's air quality should be one of your primary concerns.
In addition to using eco-friendly cleaning products, a healthy home cleaning company will monitor your air conditioning and heating vents. These ducts, which filter air throughout your home, tend to capture dust and dust mites while they work. By cleaning and changing them regularly, you can avoid these vents from blowing dust and dust mites directly back into your home.
If you have been sneezing or wheezing a bit too much lately, you might need healthy home cleaning. Imperial Cleaning Company provides residential cleaning services to Long Island homes, including detailed cleaning, scheduled services, move-out cleaning, move-in cleaning and post construction clean-ups.
Contact us today for an estimate.