Day after day, year after year, the general wear and tear on building floors is something that cannot be avoided. But, this issue is deeper than mere dust and dirt. Without stripping and floor waxing services, hard surfaces may lose their luster and possibly even need replacement.
The Benefits of Stripping and Floor Waxing Services
If you operate a retail store, medical facility or other type of commercial building, there are many reasons why hard surface floor care should be at the top of your list of priorities. Although you may have your floors buffed regularly, you should consider the benefits of stripping and floor waxing services, too.
A Fresh, Clean, New Look
The most obvious reason for stripping and waxing floors is that it immediately improves your building's appearance. Just by removing dust and dirt, your hard surfaces will suddenly sparkle in a way that they may not have in years. Fresh, clean-looking floors will help your building make a terrific first impression.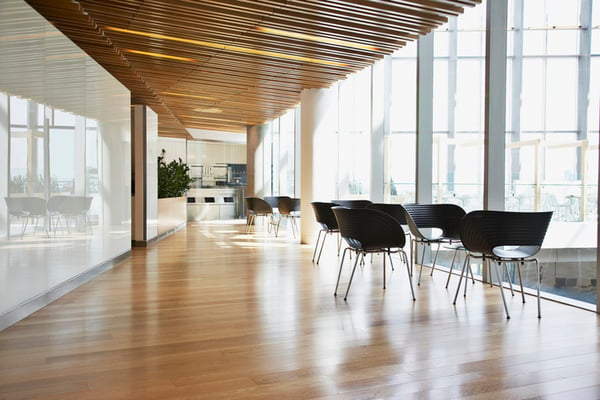 Prevents Discoloration
There's nothing drearier than a building with dull, lifeless flooring. Unfortunately, many types of hard floor surfaces become discolored without proper protection. Stripping and floor waxing services can prevent accumulated dirt and debris from causing permanent floor damage.
Protects against Scratches
In a commercial building, floors often receive significant foot traffic. Over time, they may get nicked or scratched. However, these imperfections can easily be fixed. A professional commercial cleaning can not only remove minor wear and tear, but it can also protect against it from happening in the future.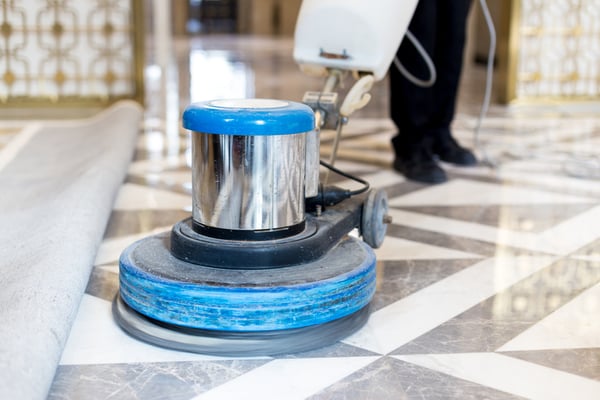 Extends the Life of the Floor
Since replacing flooring is a major expense, it makes sense to invest in commercial cleaning services. In fact, regular floor care is proven to extend the life of hard surfaces. The dust and dirt that makes your building unsightly is also a major cause of cracks and flooring problems. However, professional maintenance will make them better able to withstand the punishment of daily use.
If your building's floors are beginning to look lackluster, you could benefit from having them stripped and waxed. This professional commercial cleaning service will make your hard surfaces look like new and last longer, too.
Imperial Cleaning Company is dedicated to making America's offices look their best every day. We are available to businesses nationwide to provide commercial cleaning, including window washing, carpet cleaning, green cleaning and more.