From the lobby to the rooftop, commercial buildings require a lot of care and attention. To make a great first impression, your property may require several different types of cleaning. While you probably have floor waxing on your service list, there are many reasons you should also consider including tile and grout cleaning.
5 Reasons your Building should have a Tile and Grout Cleaning
1) Better Appearance
Although routine floor care is important, it can only do so much. Sweeping and mopping will generally remove surface soils, but these cleaning methods often leave behind a residue that sticks in the crevices of tile and grout.
As your employees and visitors continue to walk over these surfaces, flooring frequently losing its luster. By removing the dirt embedded in the tile's porous surfaces, a professional cleaning company will drastically improve your building's appearance.
2) Your Tile will Last Longer
When it is first installed, your tile flooring is covered with a glazing that helps it shine and prevents it from getting dirty. However, that doesn't last forever.
Regular tile and grout cleaning help to preserve the lifespan of this type of flooring by removing the dirt that can dull the tile's finish. The result is a better looking floor that will last longer.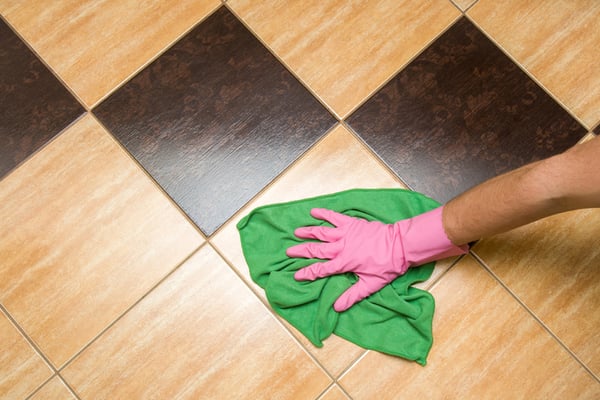 3) Remove Mold and Bacteria
There's no doubt your floors won't shine without professional commercial cleaning, but did you know they also might become a haven for mold and bacteria?
If not properly cleaned, tile grout tends to collect mold and bacteria, which can be highly allergenic. As a result, your employees and visitors could be at a greater risk of developing allergies and seasonal illnesses. Office cleaning services can stop the spread of germs that causes cold and flus.
4) Less Tile Replacement
The fact is that tile flooring isn't cheap. If a roomful of tiles needs to be replaced, it can be a significant expense.
Instead of letting tile slowly age, professional cleaning services can preserve the strength of the sealant in your tile, lengthening the life of your flooring.
As a result, you will be investing in the future of your building. It is actually a cost-effective strategy to have regular maintenance rather than to have to replace your building's flooring over and over.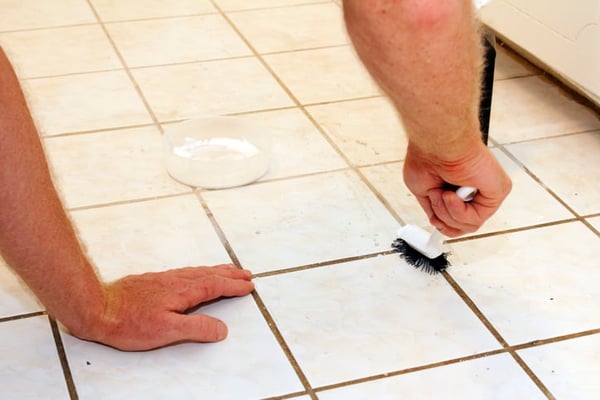 5) Provides a Deeper Clean
A regular commercial cleaning appointment typically includes the steam cleaning of tile floors. While this service is effective at sanitizing and disinfecting, it does not provide the type of detailed cleaning that a tile floor really needs.
Occasionally, tiles can benefit from receiving a deeper cleaning. A professional cleaning crew will remove all the tiny particles that can become stuck within this porous material. The result is a surface that shines and a healthier environment for everyone who walks on it.
If you think your tile floors need some special attention, consider tile and grout cleaning. This type of commercial cleaning service will help put the life back into your floors and so much more.
Imperial Cleaning Company is dedicated to making America's offices look their best every day. We are available to businesses nationwide to provide commercial cleaning, including window washing, carpet cleaning, green cleaning and more.