You are not alone if your company is struggling to hire and retain good employees. The United States is experiencing one of the worst labor shortages in decades, which is beginning to disrupt business operations nationwide. Many organizations, including Walt Disney Resorts, have or are considering drastic actions, such as limiting hours of operation or reducing the frequency of cleaning. With the labor shortage projected to continue well into the New Year, companies are quickly learning the value of outsourced cleaning services. Find out how hiring a professional cleaning company could bolster your business model in one of the tighter labor markets in recent memory.
Top 5 Reasons to Partner with a Professional Cleaning Company
Maintaining an organized and clean facility is increasingly important as fears of COVID-19 resurgence grow. An experienced team of professional cleaning technicians can prove invaluable at a time when it has become difficult to find cleaning staff.
1. Increase Productivity and Efficiency
You will not need to worry about turnover or finding talented employees when you contract with a professional cleaning and disinfecting company. With a capable cleaning team at your disposal, you can focus your time, money, and resources on making the most of your investments.
2. Invest in Expertise
It is unlikely that the people you hire are ready to work independently the first day they start. They may make mistakes or even have accidents if left unsupervised.
A training program can take several months to complete, especially if you teach employees how to follow cleaning and disinfection protocols and use commercial-grade tools and technology.
When you hire outsourced cleaning services, its staff members will be ready to work from day one. A manager or experienced peer will be there to supervise and guide the cleaning team. You will never have to worry about an employee's learning curve because you will be working with experts in the field.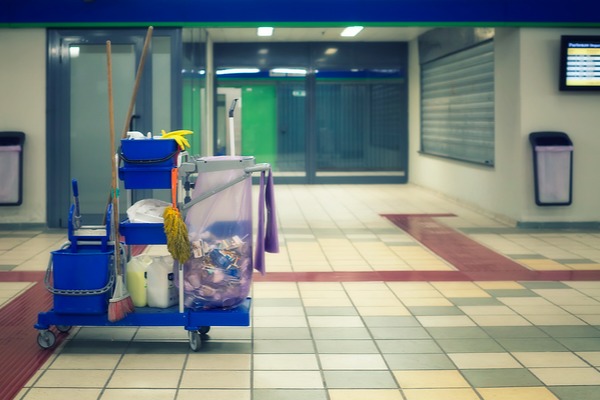 3. Benefit from Top Technology
The latest commercial-grade technology is available to professional cleaning companies, enabling them to serve your company more efficiently.
Imagine comparing a bucket and a mop to an industrial floor scrubber. A professional cleaning company does a higher-quality job in less time.
In addition, professional cleaning companies have access to disinfecting technology and products that may not be available to the broad market. These products can include electrostatic sprayers and cleaning solutions that have been proven to kill the viruses that cause COVID-19.
Most businesses do not know how to clean all surfaces without damaging finishes or upholstery thoroughly. A professionally trained cleaning technician can disinfect your building without interrupting your operations.
4. Reduce Turnover
There are consequences to having a high turnover rate that can affect your entire business, not just the team that loses members. Indirect consequences include the loss of employee knowledge and experience, lower morale, and a diminishing belief in the performance capability of the team. It is easy for turnover to become a weed in your business.
By reducing your company's overall workload, outsourced cleaning services can contribute to a lower employee turnover rate.
5. Boost Employee Satisfaction
You may think it is no big deal to ask someone to take on a few extra tasks when you are in a bind, especially during a labor shortage, but this can create resentment and frustration, leading to employee departures. Their work is then passed on to another employee, continuing the cycle.
Hiring a professional cleaning and disinfecting team to take care of the dirty work can save you a big headache.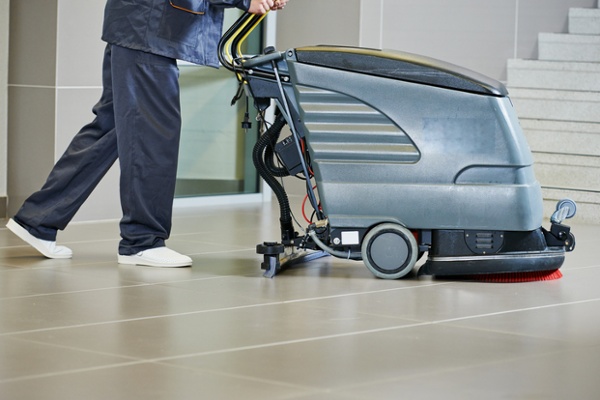 Our Outsourced Cleaning Services Can Fill Your Labor Gap
It is widely debated how long the labor shortage will last, but one thing is clear: businesses are having difficulty finding and keeping good workers. Keeping facilities clean and disinfected is critical for safety and success today, but many companies do not have the resources they need available.
The answer?
Turn to Imperial Cleaning to maintain consistent, high-quality cleaning and disinfection. We will provide you with a safer, healthier, and more appealing environment all year round.
Request a free walk-through, site evaluation, and free estimate for our commercial cleaning services today.