The New Year is the perfect opportunity to recommit to cleaning. Instead of making a resolution you won't be able to keep, pledge to spruce up your living space. By following these five simple tips, you can enjoy the benefits of a clean home all year round.
1) Declutter Regularly
Now that the holidays are over, many Long Island homes look like a tornado has whirled through. If your house has seasonal decorations and empty cardboard boxes hanging around, January is the time to declutter.
The best places to start decluttering are your most uses living spaces, like the kitchen, living room or bedrooms. For example, you could hang up dirty clothes or recycle old newspapers.
2) Find a Spot for Everything
Homeowners often make the mistake of not having a designed spot for where items should go when they are not being used. This organizational oversight tends to lead to cleanliness issues.
If you have a spot for pots and pans, why not make a place by the door where shoes can be left? You could also do the same for other items that are frequently found lying around your home, like coats or bags.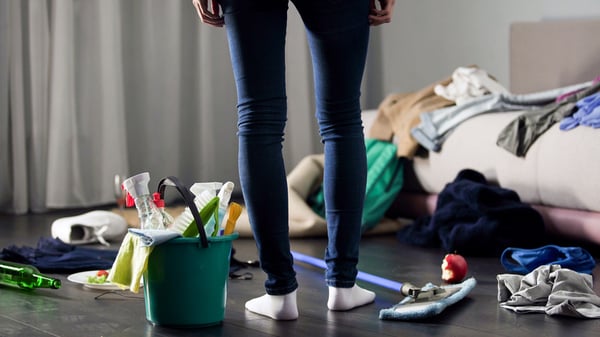 3) Throw Away what you Don't Really Need
A clean home isn't just about clean carpets and streak-free windows. It also isn't full of extra stuff that doesn't have a practical use.
This year, make a resolution to throw away not just everyday garbage, but to also get rid of what you don't really need. If you have a lot of excess stuff, put a box in your garage or closet where you can store donations to charity.
4) Clear every Surface
If you want to live in a clean home in the New Year, you should begin paying more attention to the surfaces around your living space. Whether you are chopping onions on the counter or playing cards at the kitchen table, flat surfaces tend to get dirty quickly.
The best tip for staying one step ahead of the dust and dirt is to not postpone the cleanup. A quick wipe down after a meal or social gathering can help make a more detailed cleaning that much easier.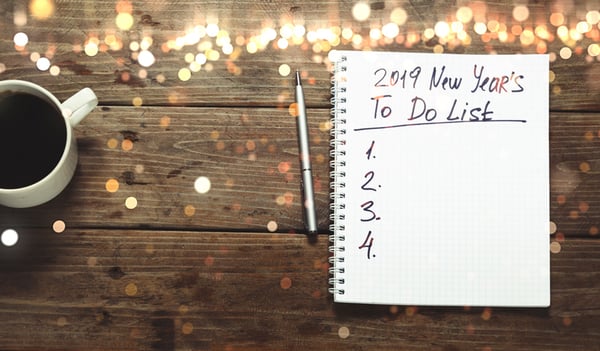 5) Make a Clean Home to-do List
As you turn over a new leaf, you should also begin to make lists of short-term and long-term cleaning projects. While you may not be ready to wash the windows this week, jotting the task down on a piece of paper will help you remember to schedule the time to do it.
Although these resolutions will get you started, you may also need professional help. Imperial Cleaning Company provides residential cleaning services to Long Island homes, including detailed cleaning, scheduled services, move-out cleaning, move-in cleaning and post construction clean-ups.
Contact us today for an estimate.