Now that there is a chill in the air on Long Island, the holidays can't be too far behind. As you are planning your seasonal gathering, don't forget to include a professional holiday cleanup on your wish list. A visit from a jolly cleaning crew can help to add joy to your holiday season.
3 Reasons to Consider Holiday Cleanup Services
1) More Quality Time with Loved Ones
The holiday season always seems to fly by. There's never quite enough time to squeeze everything in. All too often, homeowners miss out on winter activities just because they must do the holiday cleanup.
Rather than worrying about mopping and vacuuming, a professional cleaning company can do all that work for you. Then, you can spend more quality time with your loved ones.
2) Less Stress
The holiday season is one of the jolliest times of year, but for those who are hosting guests it can be stressful, too. From wiping down counter tops to vacuuming upholstery, a holiday cleanup can unfortunately take some joy out of the season.
Instead, remove tidying up from your list of holiday chores, so you will be able to sit back and relax and enjoy the season more.
3) A Cleaner House
When you have cookies to bake and gifts to wrap, the holiday cleanup is often postponed until the last minute. Then when it's almost time for the party, it's easy to make the mistake of doing a rush job that leaves you feeling self-conscious about how your home looks.
The reality is you don't have to do all the cleaning yourself. Professional house cleaning services will provide better results that will help your home sparkle through the holiday season.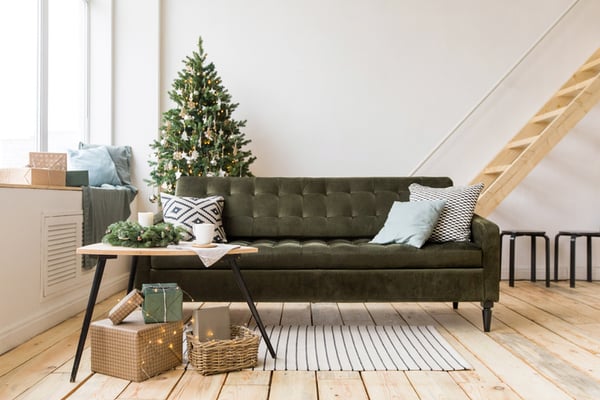 Holiday Cleaning Services from Imperial
As Thanksgiving gets closer, it's time to plan out how you will clean your home this holiday season. A professional cleaning crew can provide you with spotless house where you can enjoy more quality time with loved ones.
This holiday season, Imperial Cleaning Company has a special offer available to Long Island homeowners:
$30 off 3 crew hours of cleaning
$20 off 2 crew hours of cleaning
$15 off 1 crew hour of cleaning (1st-time customers only)
Give yourself or someone you love the gift of a clean home.
This discount may be used on Imperial's residential cleaning services, such detailed cleaning, scheduled services, move-in cleaning and post construction clean-ups.
Contact us today to learn more about our holiday promotion.
Contact us today for an estimate