It happens to all of us. Life gets busy and cleaning the house takes a backseat to other priorities. Before long, your stuff begins to get in the way of everyday activities. With excess stuff everywhere, it can become difficult to complete regular cleaning tasks. To solve this common problem, follow these five steps to declutter your home and restore yourself to sanity.
Fresh Ideas to Help you Declutter your Home
Set Goals
Before you start getting rid of stuff, develop concrete objectives for your decluttering project. This strategy will help you stay focused throughout the process.
Do you want to make better use of a room in your house? Or, maybe you just want to be able to vacuum the living room a little better? Whatever priorities you have set, keep the focus there. Otherwise, you may get distracted while you declutter your home.
Take a Quick Home Inventory
Next, take a good look around your house. Get an idea of what you need, what you don't and what you are unsure of what to do with.
The best strategy is go room-by-room. For example, you could consider getting rid of magazines and newspapers lying around the house. Then, take stock of items in your bedroom.
Once you decide what goes where, you will be ready to make better use of the space in your home.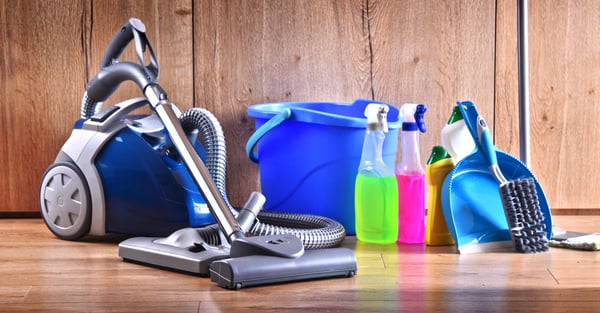 Create a Sorting System
If you want to declutter your home efficiently, it helps to create a simple sorting system. It can be as easy as labeling three boxes with the words "keep," "get rid of" and "put in storage."
With this basic sorting system in place, you can focus on making the harder decisions of what to hold on to and what to throw away.
Make it Fun
Decluttering your home doesn't have to be a chore. If you have ever seen the Netflix show "Tidying Up with Marie Kondo," you know there is joy to be had in putting everything away neatly.
Why not make tidying up a family activity? If you put on some music or a favorite movie, this chore could quickly become the basis of a fun, family afternoon.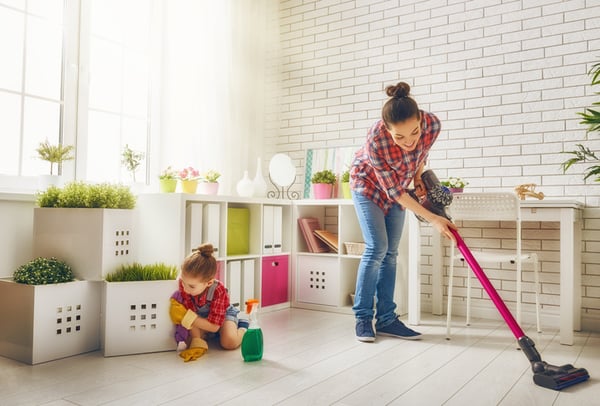 Get Rid of Excess Items
The longer you live in your home, the more stuff you accumulate. Every so often, it's smart to go through what you want to keep and what you don't really need. To declutter your home, consider recycling, donating or selling unused items.
With less stuff in the way, you may be able to enjoy another room in your house, or see the floors of your bedroom for the first time in a while.
Then, your home will be ready for the next step, a detailed cleaning. A full scrubbing of every inch of the inside of your house will not only look terrific, but it will also improve your physical and mental health.
If you would like to find out more about the advantages of a professional house cleaning, call Imperial Cleaning Company. We provide residential cleaning services to Long Island homes, including scheduled services, move-out cleaning, move-in cleaning and post construction clean-ups.