In a commercial building, the condition of your floors should never be an afterthought. From the lobby to the bathrooms, the cleanliness of these surfaces is noticeable to everyone who steps through the door. If your flooring is losing its luster, there are several ways you could benefit from hiring a professional floor cleaning service.
Customers Expect Clean Floors
From offices to hospitals to retail stores, clean floors are the rule, not the exception.
If your building has dirty floors, your facility can make a negative impression on customers and employees alike. As a result of poor floor care, your company may be viewed as careless or even unprofessional, discouraging customers from returning.
A Clean Floor is a Safer Floor
Neglecting floor cleaning is also bad for safety purposes. Hard surfaces that do not receive regular maintenance can be hazardous to everyone in your building. Issues like cracked surfaces and slippery floors may contribute to workplace injuries.
Although some may think basic sweeping and mopping can do the trick, floor cleaning services, like waxing and stripping, are really necessary to create and maintain safe commercial flooring.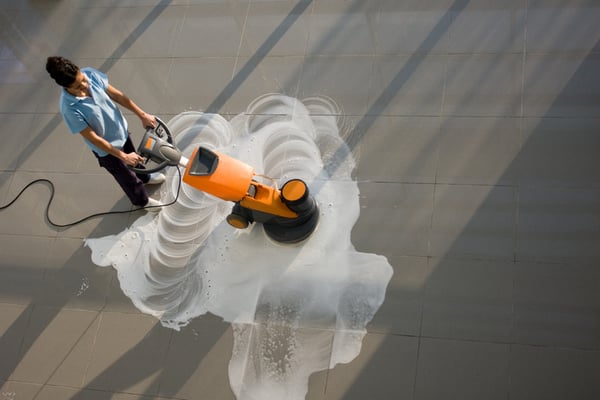 Dirty Floors Harbor Germs and Bacteria
Your dirty floors don't just look bad, they could be making people sick, too.
Dust and dirt build-ups can allow disease-causing dirt and bacteria to reproduce and multiply, putting everyone at greater risk for illness.
Regular floor cleaning appointments sanitizes your flooring and removes dangerous micro-organisms, which could be hurting productivity and increasing sick leave.
Regular Cleaning Lengthens Floor Life
Another big benefit of floor cleaning services is that it can make your hard surfaces last longer. The care and attention your flooring receives can reduce the risk of corrosion and structural damage.
For example, debris can contain acid or chemicals that can damage flooring if it remains on the surface for a long period of time.
Since new flooring is expensive, regular maintenance can actually save you a lot of money in the long-run.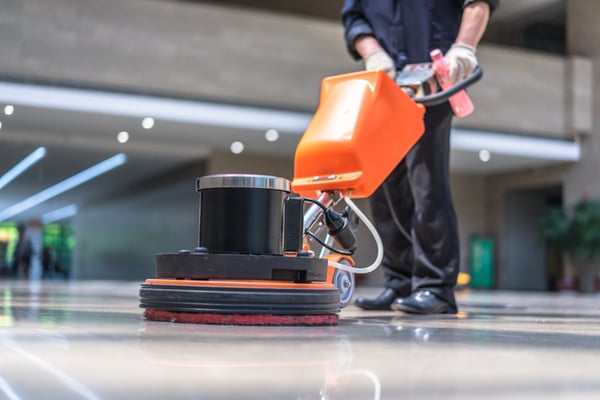 Floor Cleaning Services allow you to Focus on Business at Hand
For all these reasons, floor cleaning services are essential for many types of commercial buildings.
However, this job is often best completed by an experienced, professional cleaning company. Sweeping, washing, waxing and stripping floors requires time and resources your business could probably better spend on more important tasks.
If you would like to find out more about the advantages of floor cleaning services, call Imperial Cleaning Company today. We provide commercial cleaning services to businesses across the United States, including contract cleaning, green cleaning, parking lot management, scheduled cleaning and more.